A Hauntingly Delicious Halloween Scent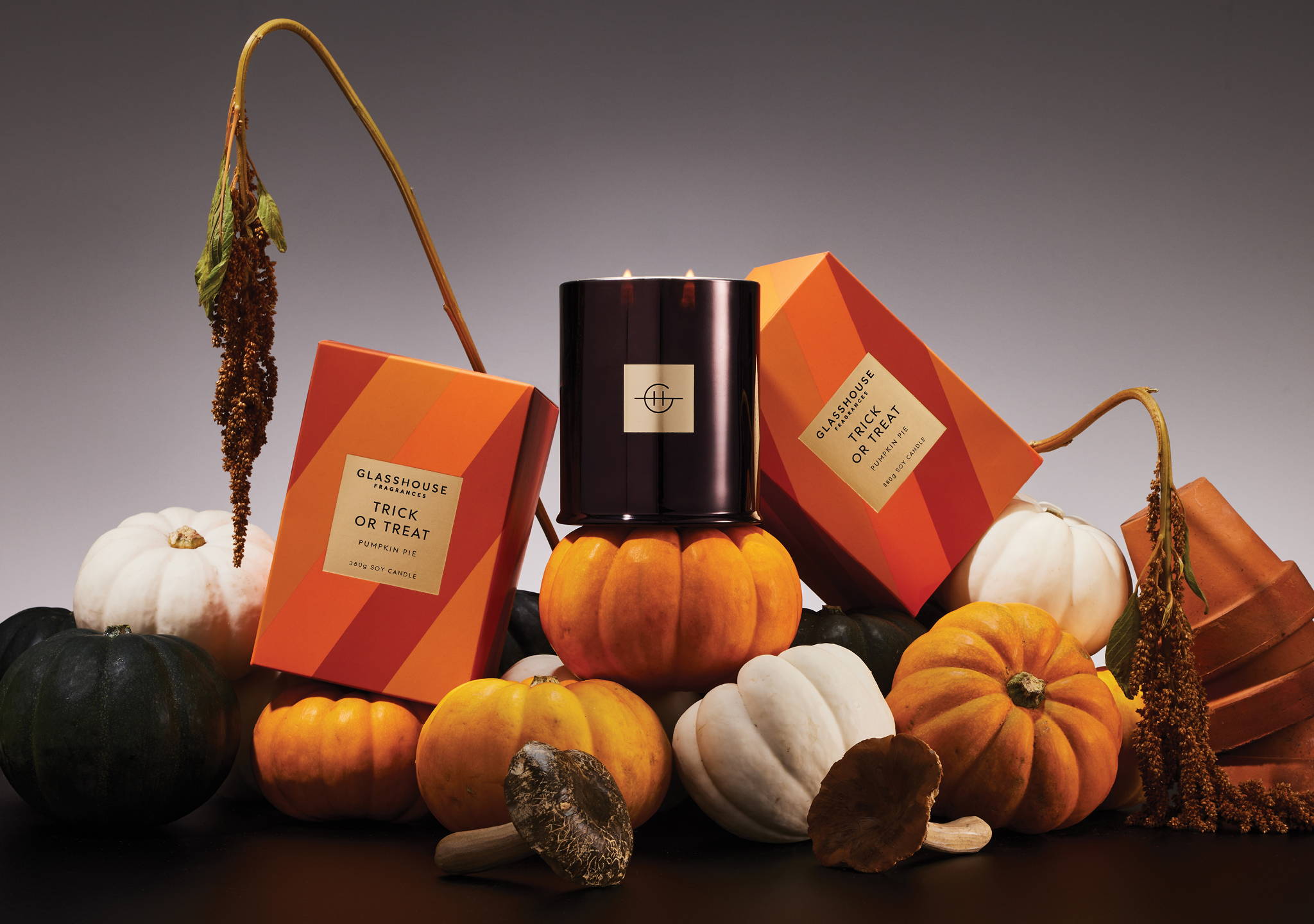 Spooky Season is here!
Introducing our Limited Edition Trick or Treat 380g Soy candle & Spinning Carousel Bundle!
This smooth and spicy fragrance is reminiscent of real pumpkin pie. It evokes silky pumpkin filling infused with orange zest, maple, cinnamon, caramelized sugar, and coconut flakes. Delightfully thrilling!
Around for a limited time, so you'll need to move fast if you want to make one yours.


LIMITED EDITION
Trick or Treat 380g CANDLE & sPINNING CAROUSEL
When witches go riding, and black cats are seen, the moon laughs and whispers, 'tis near Halloween with spiced pumpkin and cinnamon it's such a delight, beware trick or treaters or you're in for a fright.
THE FRAGRANCE
Top: Coconut, Orange, Pumpkin
Middle: Nutmeg, Cinnamon, Clove, Cumin, Maple
Base: Caramelised Sugar, Musk, Vanilla
AVAILABILITY
Glasshouse Fragrances' ecomm exclusive Trick or Treat 380g Candle & Spinning Carousel Bundle $89.90, is available online at glasshousefragrances.com from September 7.