NEW TO CORE
Discover notes of spun sugar orbiting a floral bouquet as you travel to the moon and back.
SHOP NOW
Spring Fragrances
Spring is here. Discover our floral scents, from pure and wholesome to dark and complex.
SHOP NOW
A Gift For You
Receive a complimentary 200g Forever Florence candle with orders over $80. Use code: GIFT23 at checkout to redeem.
Discover More
Best Sellers
Coming Soon
In store only
Sold Out
Low Stock
Online exclusive
Gift with purchase
Free gift
Free sample
Limited Edition
Special Edition
New
Award Winner
Most loved
Best Seller
${ product.fragrance }
${ product.type }
${ product.price | currency }
${ product.compare_at_price | currency }
${ product.price | currencyFromCents }
${ product.compare_at_price | currencyFromCents }
Add
View
Sold Out
Notify me if back in stock
Thanks, we'll let you know
Coming Soon
In store only
Sold Out
Low Stock
Online exclusive
Gift with purchase
Free gift
Free sample
Limited Edition
Special Edition
New
Award Winner
Most loved
Best Seller
${ product.fragrance }
${ product.type }
${ product.price | currency }
${ product.compare_at_price | currency }
${ product.price | currencyFromCents }
${ product.compare_at_price | currencyFromCents }
Add
View
Sold Out
Notify me if back in stock
Thanks, we'll let you know
Coming Soon
In store only
Sold Out
Low Stock
Online exclusive
Gift with purchase
Free gift
Free sample
Limited Edition
Special Edition
New
Award Winner
Most loved
Best Seller
${ product.fragrance }
${ product.type }
${ product.price | currency }
${ product.compare_at_price | currency }
${ product.price | currencyFromCents }
${ product.compare_at_price | currencyFromCents }
Add
View
Sold Out
Notify me if back in stock
Thanks, we'll let you know
Coming Soon
In store only
Sold Out
Low Stock
Online exclusive
Gift with purchase
Free gift
Free sample
Limited Edition
Special Edition
New
Award Winner
Most loved
Best Seller
${ product.fragrance }
${ product.type }
${ product.price | currency }
${ product.compare_at_price | currency }
${ product.price | currencyFromCents }
${ product.compare_at_price | currencyFromCents }
Add
View
Sold Out
Notify me if back in stock
Thanks, we'll let you know
Coming Soon
In store only
Sold Out
Low Stock
Online exclusive
Gift with purchase
Free gift
Free sample
Limited Edition
Special Edition
New
Award Winner
Most loved
Best Seller
${ product.fragrance }
${ product.type }
${ product.price | currency }
${ product.compare_at_price | currency }
${ product.price | currencyFromCents }
${ product.compare_at_price | currencyFromCents }
Add
View
Sold Out
Notify me if back in stock
Thanks, we'll let you know
Coming Soon
In store only
Sold Out
Low Stock
Online exclusive
Gift with purchase
Free gift
Free sample
Limited Edition
Special Edition
New
Award Winner
Most loved
Best Seller
${ product.fragrance }
${ product.type }
${ product.price | currency }
${ product.compare_at_price | currency }
${ product.price | currencyFromCents }
${ product.compare_at_price | currencyFromCents }
Add
View
Sold Out
Notify me if back in stock
Thanks, we'll let you know
Coming Soon
In store only
Sold Out
Low Stock
Online exclusive
Gift with purchase
Free gift
Free sample
Limited Edition
Special Edition
New
Award Winner
Most loved
Best Seller
${ product.fragrance }
${ product.type }
${ product.price | currency }
${ product.compare_at_price | currency }
${ product.price | currencyFromCents }
${ product.compare_at_price | currencyFromCents }
Add
View
Sold Out
Notify me if back in stock
Thanks, we'll let you know
Coming Soon
In store only
Sold Out
Low Stock
Online exclusive
Gift with purchase
Free gift
Free sample
Limited Edition
Special Edition
New
Award Winner
Most loved
Best Seller
${ product.fragrance }
${ product.type }
${ product.price | currency }
${ product.compare_at_price | currency }
${ product.price | currencyFromCents }
${ product.compare_at_price | currencyFromCents }
Add
View
Sold Out
Notify me if back in stock
Thanks, we'll let you know
Coming Soon
In store only
Sold Out
Low Stock
Online exclusive
Gift with purchase
Free gift
Free sample
Limited Edition
Special Edition
New
Award Winner
Most loved
Best Seller
${ product.fragrance }
${ product.type }
${ product.price | currency }
${ product.compare_at_price | currency }
${ product.price | currencyFromCents }
${ product.compare_at_price | currencyFromCents }
Add
View
Sold Out
Notify me if back in stock
Thanks, we'll let you know
Coming Soon
In store only
Sold Out
Low Stock
Online exclusive
Gift with purchase
Free gift
Free sample
Limited Edition
Special Edition
New
Award Winner
Most loved
Best Seller
${ product.fragrance }
${ product.type }
${ product.price | currency }
${ product.compare_at_price | currency }
${ product.price | currencyFromCents }
${ product.compare_at_price | currencyFromCents }
Add
View
Sold Out
Notify me if back in stock
Thanks, we'll let you know
Coming Soon
In store only
Sold Out
Low Stock
Online exclusive
Gift with purchase
Free gift
Free sample
Limited Edition
Special Edition
New
Award Winner
Most loved
Best Seller
${ product.fragrance }
${ product.type }
${ product.price | currency }
${ product.compare_at_price | currency }
${ product.price | currencyFromCents }
${ product.compare_at_price | currencyFromCents }
Add
View
Sold Out
Notify me if back in stock
Thanks, we'll let you know
Coming Soon
In store only
Sold Out
Low Stock
Online exclusive
Gift with purchase
Free gift
Free sample
Limited Edition
Special Edition
New
Award Winner
Most loved
Best Seller
${ product.fragrance }
${ product.type }
${ product.price | currency }
${ product.compare_at_price | currency }
${ product.price | currencyFromCents }
${ product.compare_at_price | currencyFromCents }
Add
View
Sold Out
Notify me if back in stock
Thanks, we'll let you know
Coming Soon
In store only
Sold Out
Low Stock
Online exclusive
Gift with purchase
Free gift
Free sample
Limited Edition
Special Edition
New
Award Winner
Most loved
Best Seller
${ product.fragrance }
${ product.type }
${ product.price | currency }
${ product.compare_at_price | currency }
${ product.price | currencyFromCents }
${ product.compare_at_price | currencyFromCents }
Add
View
Sold Out
Notify me if back in stock
Thanks, we'll let you know
Coming Soon
In store only
Sold Out
Low Stock
Online exclusive
Gift with purchase
Free gift
Free sample
Limited Edition
Special Edition
New
Award Winner
Most loved
Best Seller
${ product.fragrance }
${ product.type }
${ product.price | currency }
${ product.compare_at_price | currency }
${ product.price | currencyFromCents }
${ product.compare_at_price | currencyFromCents }
Add
View
Sold Out
Notify me if back in stock
Thanks, we'll let you know
Coming Soon
In store only
Sold Out
Low Stock
Online exclusive
Gift with purchase
Free gift
Free sample
Limited Edition
Special Edition
New
Award Winner
Most loved
Best Seller
${ product.fragrance }
${ product.type }
${ product.price | currency }
${ product.compare_at_price | currency }
${ product.price | currencyFromCents }
${ product.compare_at_price | currencyFromCents }
Add
View
Sold Out
Notify me if back in stock
Thanks, we'll let you know
Coming Soon
In store only
Sold Out
Low Stock
Online exclusive
Gift with purchase
Free gift
Free sample
Limited Edition
Special Edition
New
Award Winner
Most loved
Best Seller
${ product.fragrance }
${ product.type }
${ product.price | currency }
${ product.compare_at_price | currency }
${ product.price | currencyFromCents }
${ product.compare_at_price | currencyFromCents }
Add
View
Sold Out
Notify me if back in stock
Thanks, we'll let you know
DISCOVER THE RANGE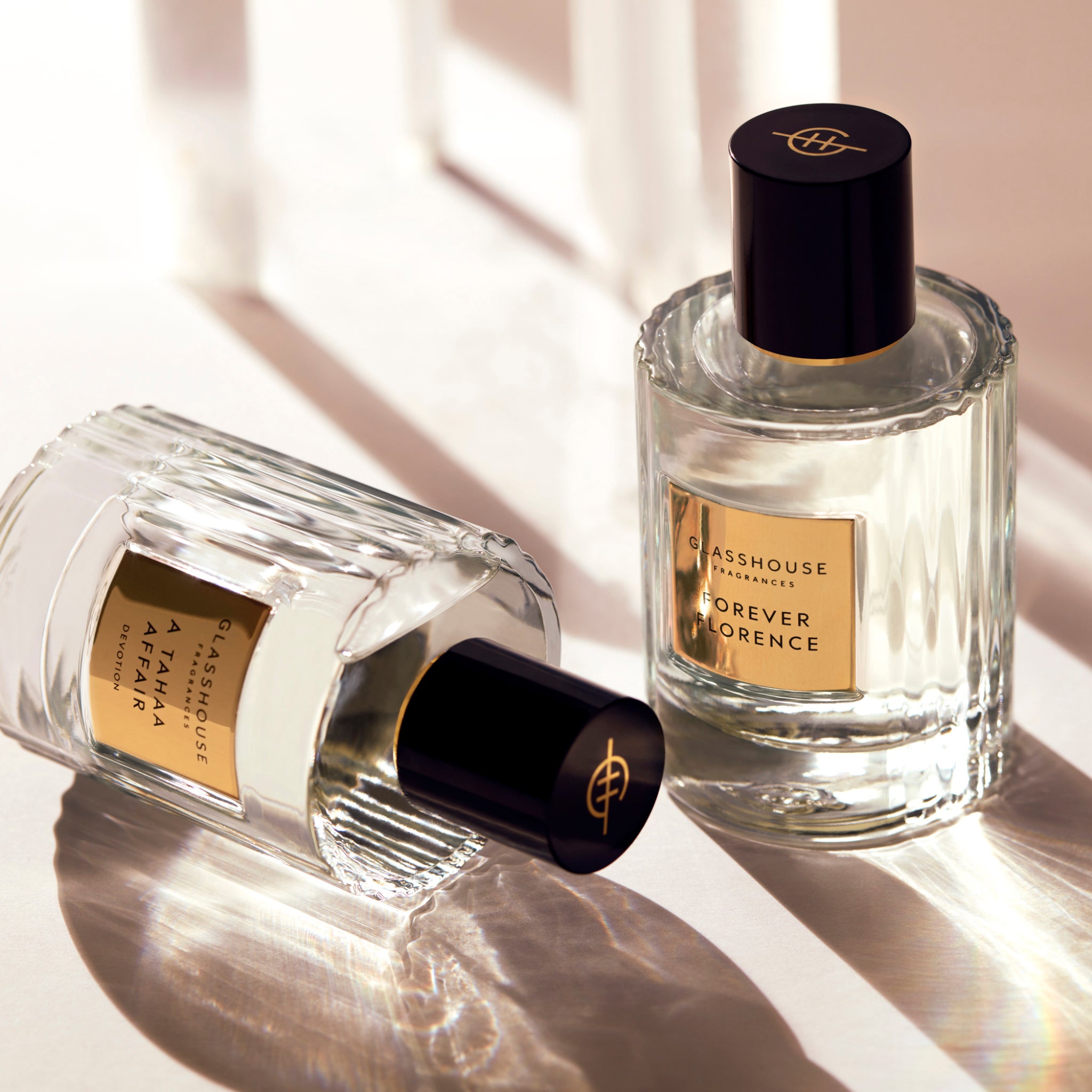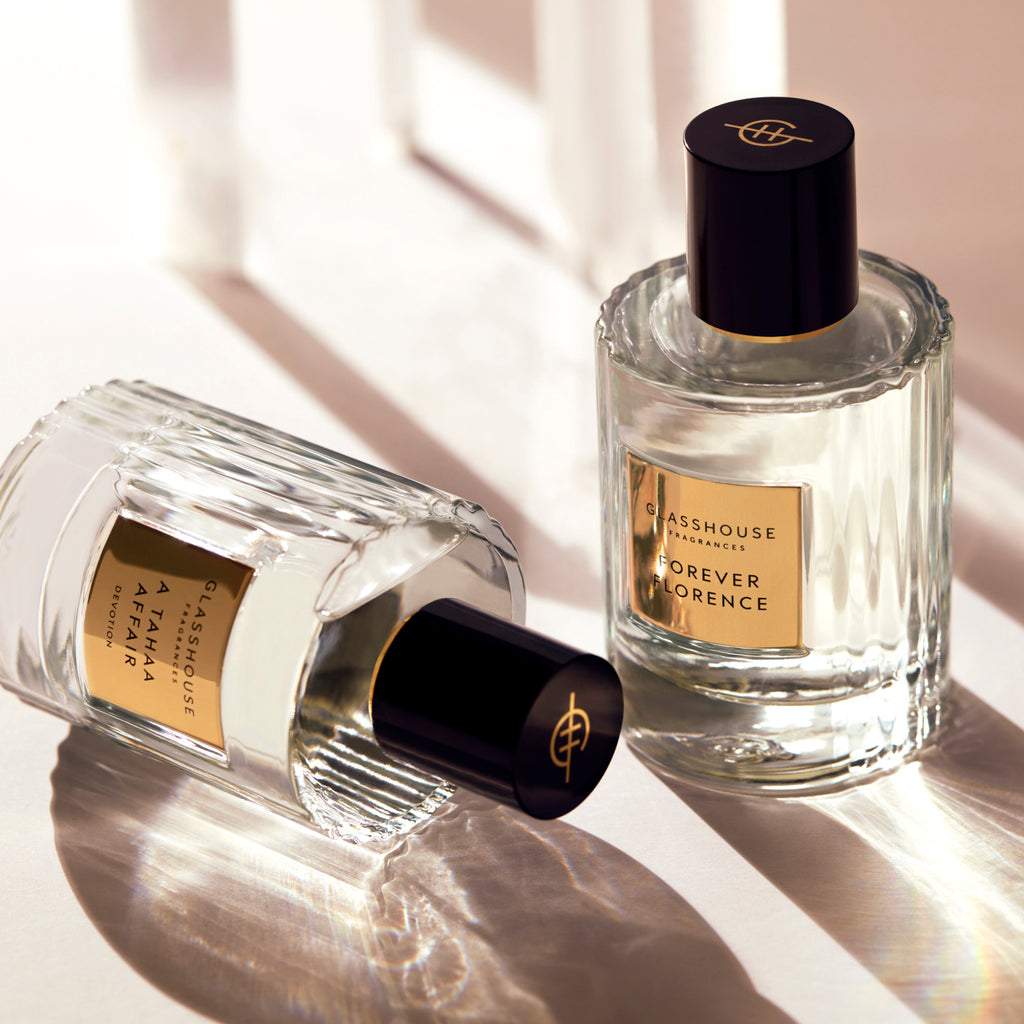 Discover truly transportive scents with our evocative Eau de Parfum Collection
SHOP NOW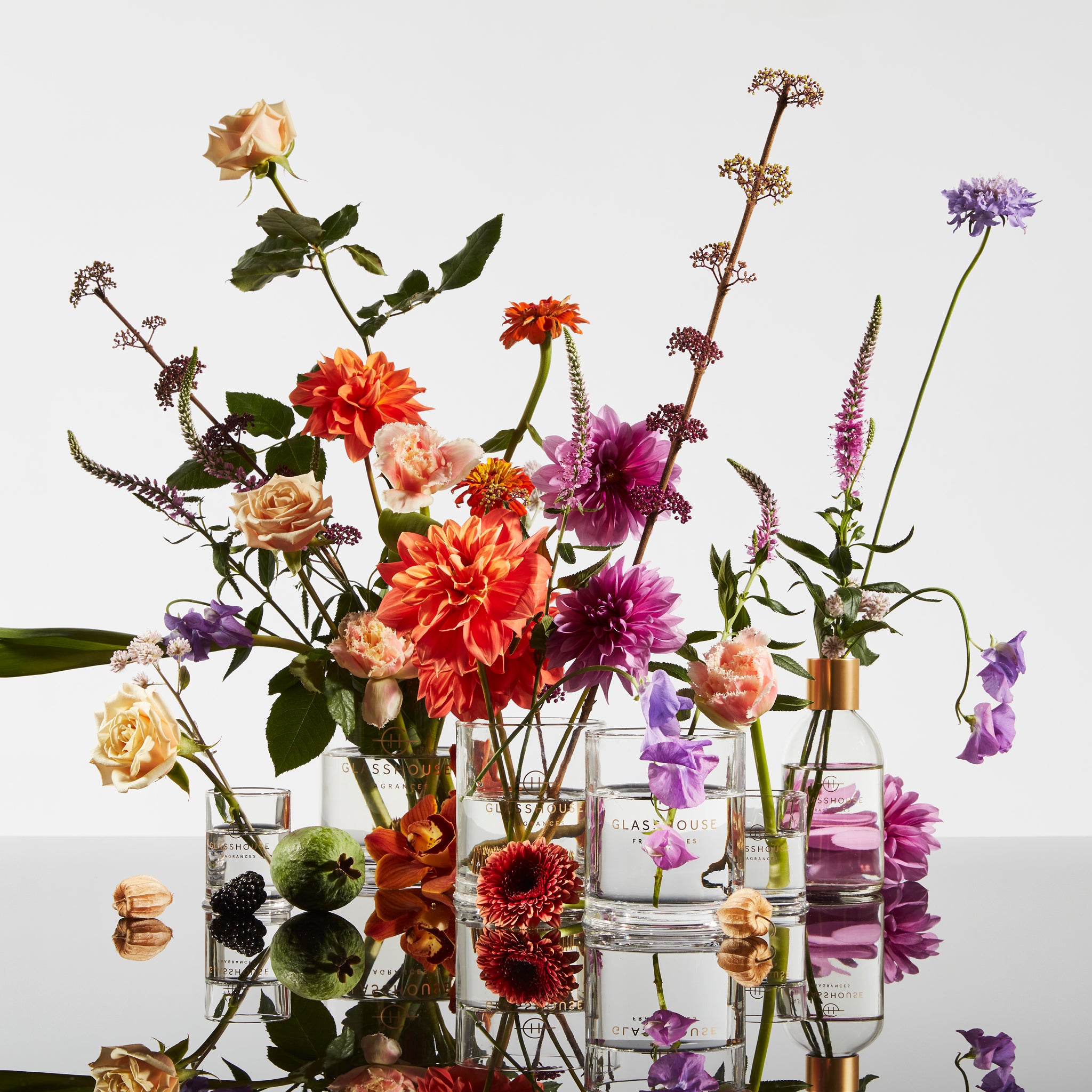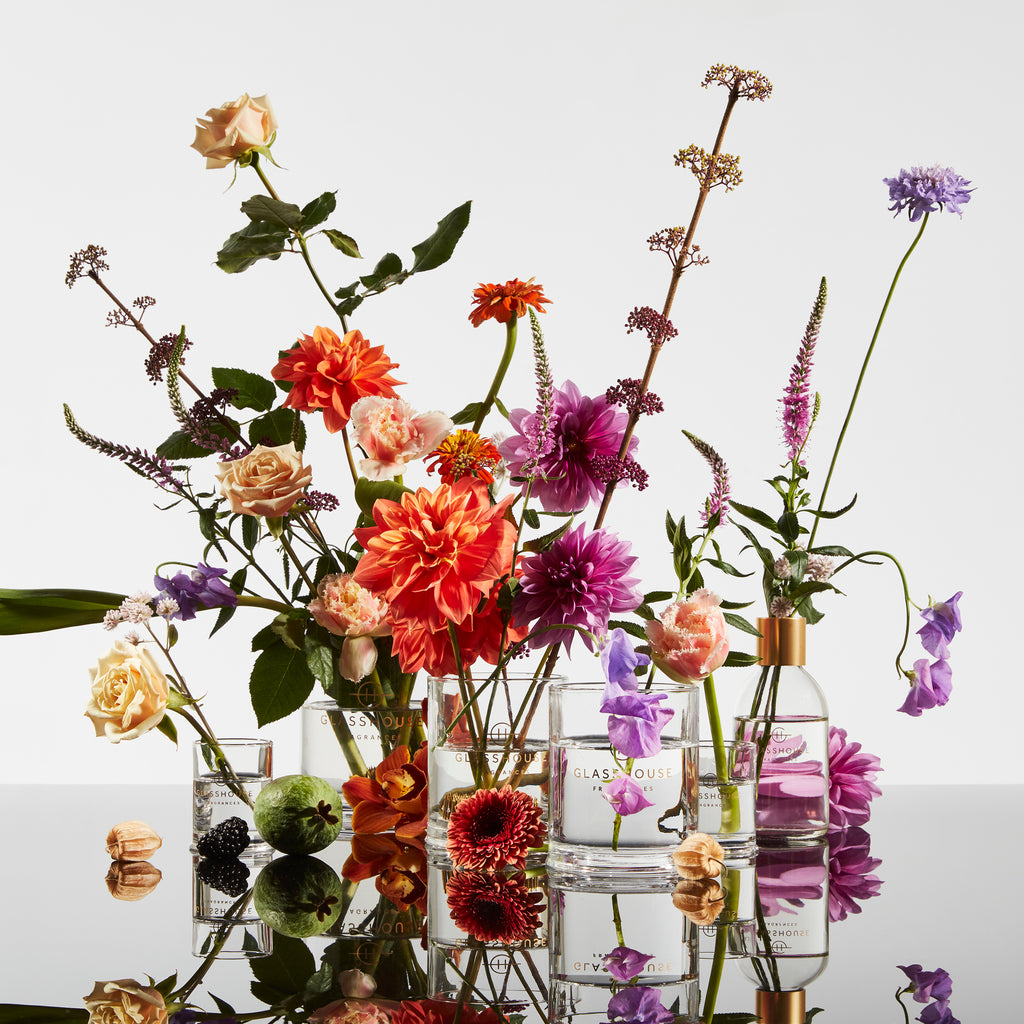 Discover brilliant ways to repurpose your candle jars. #reloveGF
READ MORE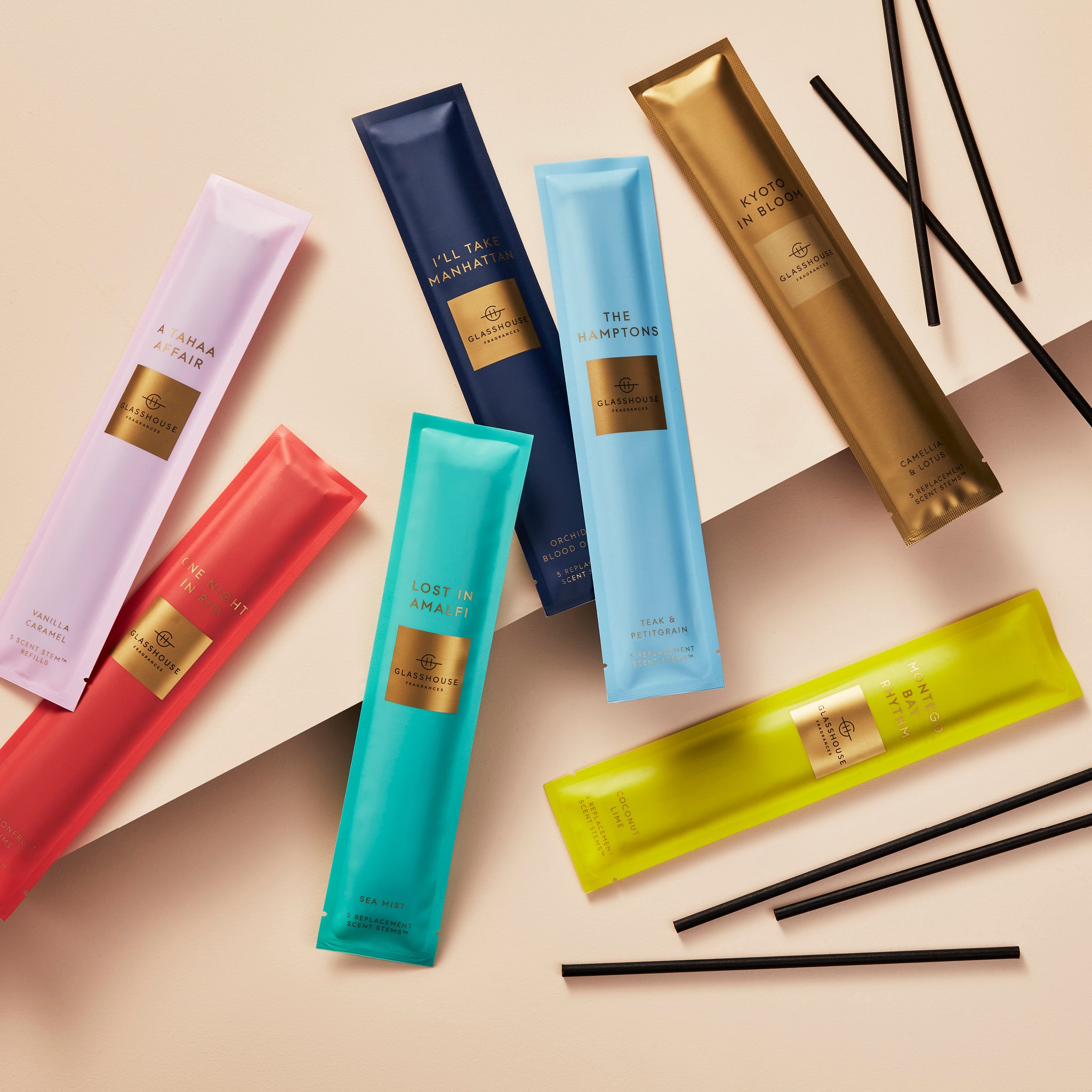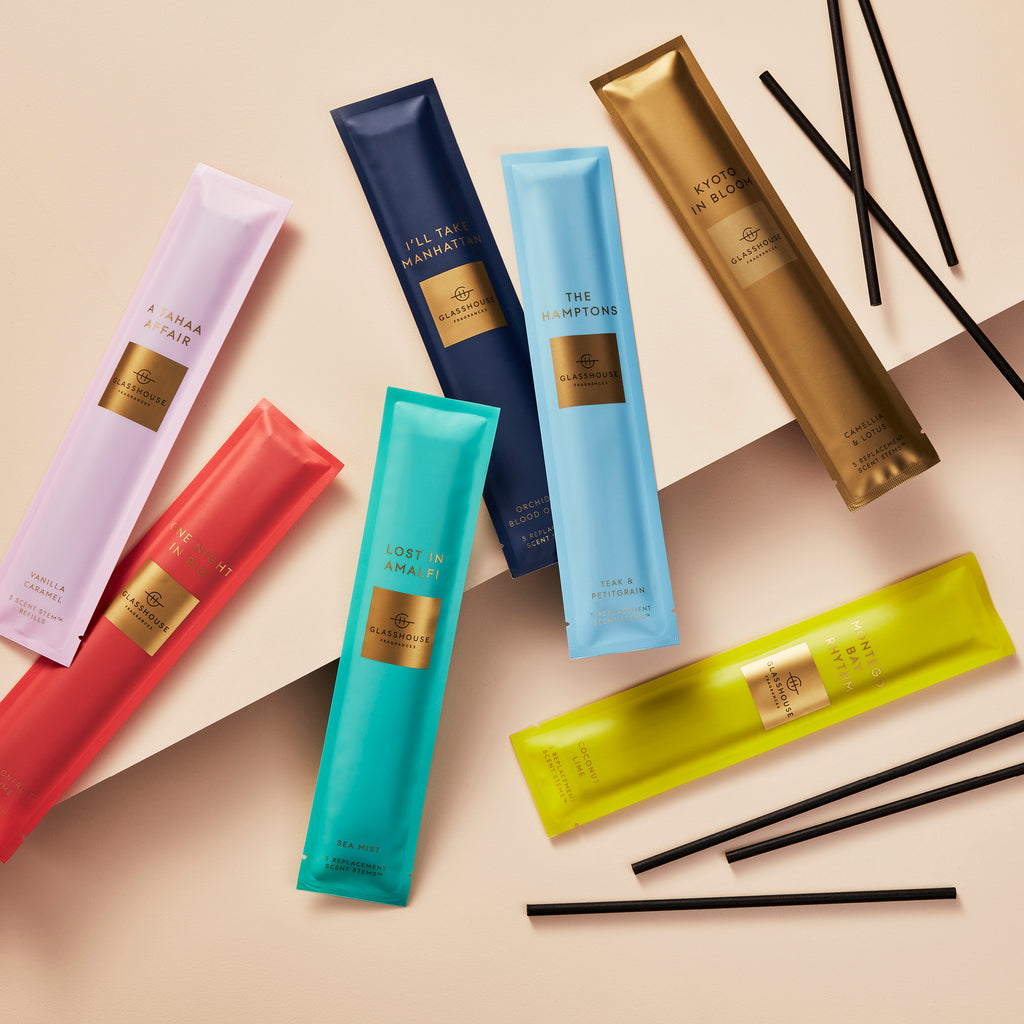 A pure fragrance liquidless diffuser for a unique experience that's exhilaratingly potent
SHOP NOW